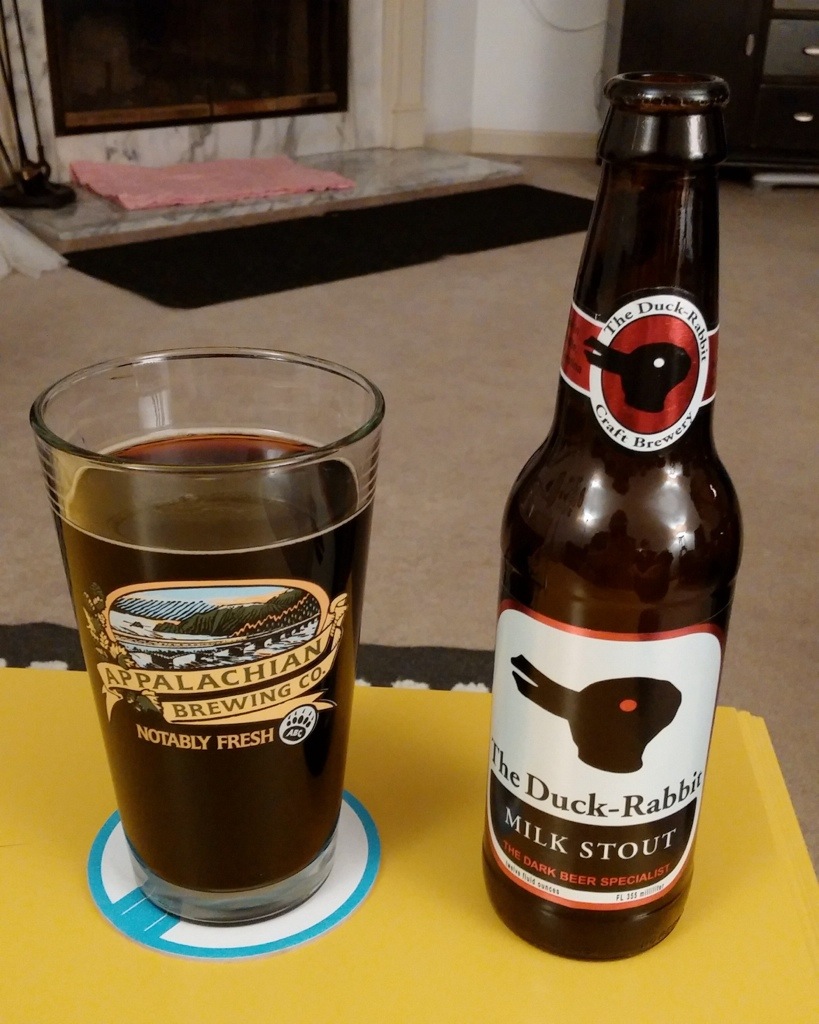 Baby? We don't need no stinkin' baby.
Da Rules:
Starting on your due date, for each late evening in which you still have no baby (or at least no labor), drink.
The Duck-Rabbit Milk Stout. Milk stouts are made by adding lactose to the usual sugars used in beer brewing. Yeast doesn't metabolize lactose into alcohol, so some extra sweetness remains when the beer is finished.