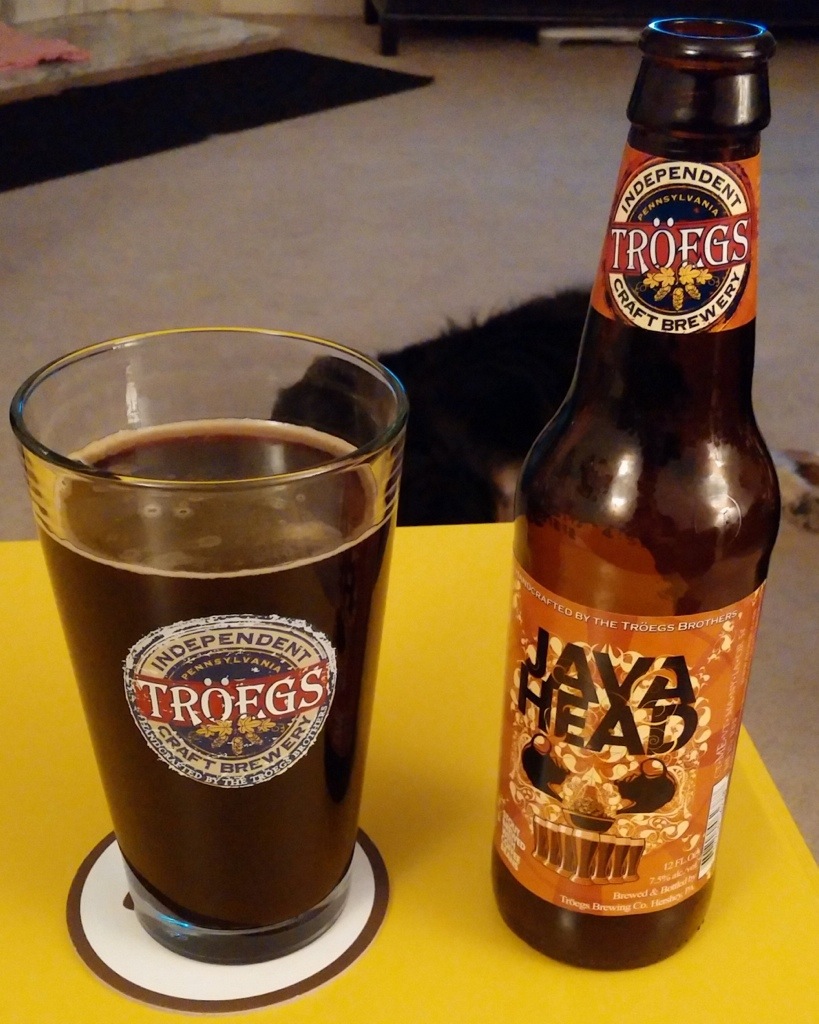 It's nearing bed time, and I've invented this: The Due Date Drinking Game.
Rules:
Starting on your due date, for each late evening in which you still have no baby (or at least no labor), drink.
I have a whole mix-n-match six-pack ready to play. I'm starting off today with a Troegs Java Head Stout. Day five will be fun — I have a Bass Ale and a Woodchuck Hard Cider to make a couple of Snakebites. Baby better come before then.